At Liberty Bankers Insurance Group, we believe in the power of relationships. Our commitment to our stakeholders, including insurance professionals, policyholders, and employees is at the heart of what we do. We continually strive to deliver impeccable service and products, because there's nothing more important to us than safeguarding our customers' financial futures. We ensure this commitment with a focus on investment diversification, a strategy that has more than tripled our portfolio in the last 10 years.
With over 15,000 financial professionals marketing, selling and supporting our products, we continue to build a diverse portfolio to meet the needs of today's consumer. Liberty Bankers Insurance Group has been one of the nation's leading annuity providers for over 15 years. Our growing life insurance base includes over 250,000 underwritten policies. We're proud to provide this service, and to expand to health products such as Medicare Supplement plans, critical illness or accident coverage. It's another avenue to serve our client base with more financial solutions in today's challenging climate.
Our incredible team is dedicated to our customers and we are thankful for the many loyal policyholders who have entrusted us with their financial assets. We are excited about our future and we appreciate your confidence and support.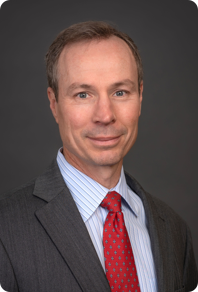 Bradford A. Phillips
Chief Executive Officer & Chairman of the Board